Best practices for tracking performance and driving success
Businesses spend a lot of time thinking about things like their marketing message, the creative concepts and the target audience they want to reach. Where they often fall short, is figuring out what they want to achieve from their marketing efforts.
In this webinar, learn how to use metrics to make sure you're marketing as effectively as possible to reach your goals – and how to optimize your return on investment (ROI).
Meet our presenter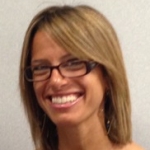 Randi Ungar
Associate Vice President, Digital
NJ Advance Media
rungar@njadvancemedia.com
With a diverse media background in both print and digital marketing, Randi spent the early part of her career at Conde' Nast. In 2007, she worked exclusively in the digital space, working with large national accounts focused on display advertising. Randi came to Advance in 2013 and is currently NJ Advance Media's Associate Vice President of Digital, playing a large role in laying out the digital strategy for the company, developing major corporate partnerships and expanding the company's advocacy/political marketing business. She directs the company's programmatic buying, audience data applications and content marketing solutions.