Recruitment Marketing Solutions Designed to Find Your Best Prospects
NJ Advance Media is your strategic partner to help you reach qualified, local candidates for your open positions.  Whether you're looking to hire one person or staff a new location, we'll put your posting in front of the audience with the skills and experience your company needs. Our recruitment consultants work with top talent agencies, recruiters, small businesses and HR professionals to craft customized cross-platform solutions that meet all of your recruiting needs.
The powerful news brands we represent, provide a foundation of 6.6 million people in the New Jersey market.
NJ.com reaches 27% of job seekers in New Jersey; 348% more than Monster.com; 194% more than careerbuilder.com and 18% more than LinkedIn.
NJ.com reaches 24% of New Jerseyans who have conducted job searches on the Internet/apps in past 30 days on any device; 26% more than LinkedIn.com; 74% more than careerbuilder.com; 101% more than Monster.com.
We look forward to learning about your business and designing a plan to meet your objectives.
Call 800.501.2100 for recruitment marketing solutions or complete the form below: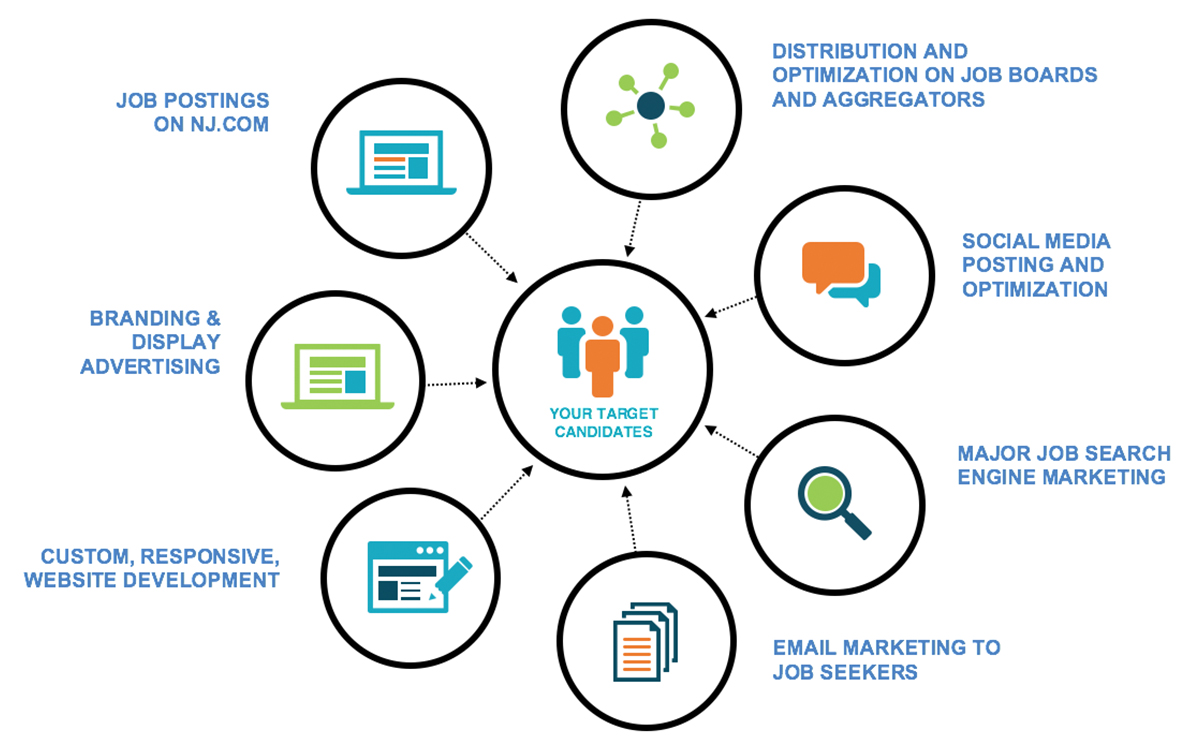 Sources:
Digital: comScore, NY/Philadelphia DMAs
Desktop/Mobile: Ratio calculated based on national NJ.com comScore data
Print: Nielsen Scarborough New York & Philadelphia Mix study, Cume of daily, weekly, Sunday papers plus Inside Jersey
Other: Unduplicated digital plus print calculated based on Scarborough reported print/digital duplication applied to comScore reported digital reach.
NJ.com job seekers: Scarborough New York/Philadelphia.