Talented personnel are critical to the sustainability and competitiveness of any business.
That's why recruiting the best employees must be a priority. Employers today are rapidly shifting the ways they find and hire top talent, taking advantage of new technology and adapting to shifts in the workforce.
Companies face increased competition for job candidates' attention, differences in values between younger and older workers, and a new reliance on technology at every step of the recruitment process.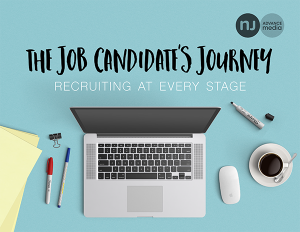 Employers who fail to keep pace with these trends run the risk of falling behind their competitors and missing out on the best candidates.
Download NJ Advance Media's eBook "The Job Candidate's Journey. Recruiting At Every Stage." You'll learn how to understand a job candidate's decision-making cycle and the importance of incorporating it into your recruitment strategy.