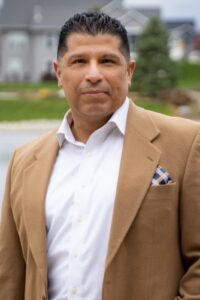 Certified Coach, Trainer, and Speaker
Juan Olivarez is the founder of ISI Leadership, a company dedicated to supporting new and emerging leaders with their personal growth. ISI Leadership also partners with young businesses in need of support with developing their leadership team. His group training and one-on-one coaching has helped numerous businesses.
Juan realized his niche for leadership development and coaching in the United States Army. After his service, Juan guided several organizations to encourage, inspire, and positively impact others through their leaders and teams. Juan launched ISI Leadership in November 2019 to pursue a personal dream–focusing on adding value to young businesses and emerging leaders.