THANK YOU
to the many resourceful businesses that applied.
We look forward to working with you.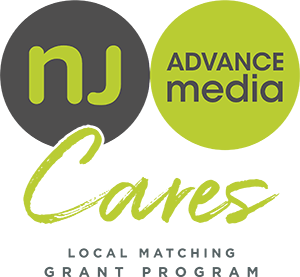 NJ Advance Media pledged up to
Dear New Jersey Businesses,
Since the start of the pandemic, our journalists have provided to you and the people of New Jersey critical news and information and stories of how New Jereysans have come together to help each other.  Audiences have turned to us in record numbers for breaking news on NJ.com. They have engaged on our social channels, received our newsletters and have continued to be loyal subscribers of our newspapers. As our digital readership more than doubled, so did the realization of the gravity of COVID-19 on our communities.
Deeply committed to the people and businesses of New Jersey, our team has shared your sense of hope as restrictions begin to relax. As we emerge from our homes, we find a changed community landscape. As your business reopens, we know you need to navigate a new reality. NJ Advance Media supports you in the wake of COVID-19 and beyond.
That's why we committed up to $2.5 Million in matching grants to support the marketing, advertising, and branding needs of New Jersey businesses. This program is meant to help give businesses an extra boost as they reopen and communicate to existing and potential new customers. If you are among the businesses that took advantage of this benefit, thank you. We truly hope that our contribution will make a lasting difference during an uncertain time.
Our community is priority number one.

Steve Alessi, Regional President, NJ Advance Media
The application period for the NJ Advance Media Matching Grants has ended.
Thank you for your interest in the program! While the program is closed, our team of experts is always here to help you as your business manages these ever-changing times.