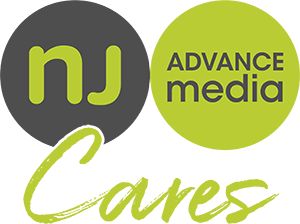 Since the start of the pandemic, NJ Advance Media Cares provided over $1.6 million in marketing support to help New Jersey businesses through one of the most economically devastating times in our history. We continue our mission to strengthen and empower the communities we serve.
The Mosaic Empowerment Program gives specific focus on helping small to medium sized minority-owned businesses in underrepresented communities, which historically face more economic and systemic challenges to achieving success.
The inaugural effort supports minority-owned businesses in Essex and Mercer counties, providing a 6-month marketing campaign to help them recover, grow and succeed.
2022 Program Recipients
ESSEX COUNTY
Brian Ansari & Associates, Inc – Newark
LivFit Fitness Personal Training & Wellness Studio – Newark
OCA Architects, Inc. – Newark
The Natural Hair Salon – Orange
Trucktech Parts & Service – Newark
MERCER COUNTY
1911 Smokehouse BBQ – Trenton
Harkes Realty and Associates, LLC – Ewing
Kelly's Janitorial Service, Inc. – Trenton
Keys2Health Wellness Center – Lawrence
SBR Realty, LLC – Ewing
Mosaic Empowerment Program Participants Receive:
Marketing Consultation
6-month, multi-channel marketing campaign valued at $25,000
Access to educational resources and webinars on critical areas of marketing
Access to consultation or educational tools from participating program sponsors in various areas of business
Mosaic Empowerment Program Sponsors
Program Eligibility:
Businesses must be certified with the State of NJ as a minority-owned business. LEARN MORE
Business is located in Essex County or Mercer County*
Have been in business for at least 36 months
Have a minimum annual gross revenue of $100K
*Location criteria subject to change
Ineligible Business Categories:
Non-profit organizations
Chambers of Commerce
Schools and Universities
Political advertisers/office holders/advocacy groups
Advertising/Media companies
Drug paraphernalia/Vaping/Hooka business*
Pornography related business
Gun manufacturers, retailers, shooting ranges
*Legal Cannabis industry business is eligible

Steve Alessi, Regional President, NJ Advance Media