NJ Advance Media's Director of Client Marketing Strategy Rich Campanaro will be joining a panel of New Jersey business experts on June 16 for a networking breakfast and panel discussion.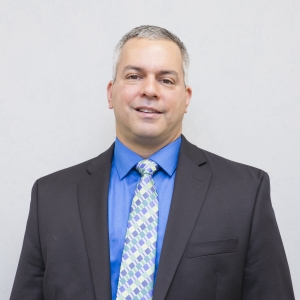 "I am excited to be part of this distinguished panel to discuss 'Business Advice to Help Grow Your Company' in this interactive forum," says, Rich Campanaro. Rich's focus during this two-hour panel discussion will be on how to navigate today's complex digital landscape to reach and attract the right customers for your business. Register for free and hear about new technologies in the world of search marketing , campaign optimization and social media marketing. If you own, manage or operate a local business, this free event will be one of the best time investments you'll make all year.
The event, "SalemBizBreakfast: Learn from the Experts" is hosted by Salem Media Group, and includes a well rounded expert panel coming from a variety of industries and backgrounds – all ready to offer great advice on how to grow business:
Tim McCloone – Founder of Holiday Express and owner of McCloone's  Restaurants
Michael R. Rowe – President and Chief Executive Officer, Positive Impact S+E and former Executive Vice President of the Meadowlands Sports Complex
Gary Occhiogrosso – President and Chief Development Officer of TruFoods, LLC and Winner of the 2014 Top Executive Management Award by CEO Magazine
There will also be a lively Q&A session between the audience and panelists moderated by New Jersey's very own Steve Adubato. And, Joe Piscopo & the AM970 Morning Team will broadcast the event LIVE from 6am-9am.
If you are interested in learning new tactics to help take your business to the next level, please join NJ Advance Media at this event on:
June 16,2015 from 6:30am – 9:30am
Bergen Community College
400 Country Road 62
Paramus, New Jersey
Register for free here.
Rich Campanaro, NJ Advance Media's Director of Client Market Strategy, can be reached at rcampanaro@njadvancemedia.com.