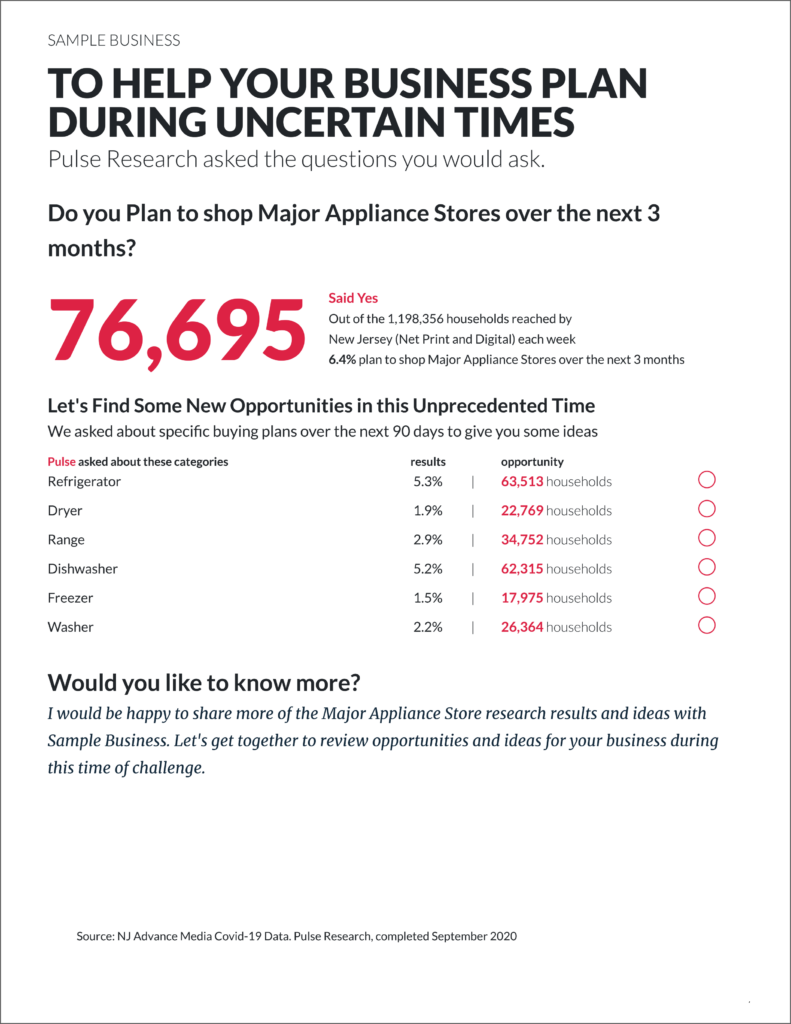 Understanding market potential is critical to developing your marketing strategy.
That's why we have partnered with a third-party, independent research company, to measure purchase intent among NJ Advance Media audiences including NJ.com, The Star-Ledger, The Times (Trenton), The South Jersey Times and other affiliated publications. Data has been collected for more than 500 categories of business.
We are making this valuable, current data available to you at no charge. All it takes is making the request.
Request your market data today!